Ethical and cultural values are amongst the most important assets that we can preserve and pass along to the next generation. It is only with "Unity and Communication" that we can grow and develop our Samaj to ensure elder and younger generation will be spiritually and culturally enlightened to face the challenges of the future.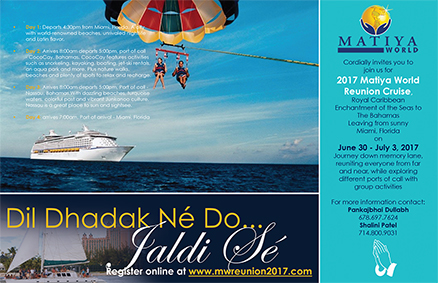 For more details please visit: http://www.mwreunion2017.com/

Our Sincere Thank You to all our Sponsors!
View Sponsor List...